Click on the button
to share Sri Sri's divine knowledge topics.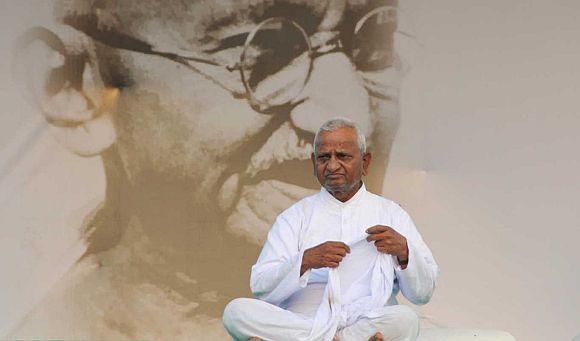 Hitting out at the government on the "useless" Lokpal Bill, Anna Hazare on Thursday challenged Congress chief Sonia Gandhi to a public debate on it to convince people that the proposed legislation is strong.
Hazare said the new Bill is of no use if the anti-corruption ombudsman does not have control over the Central Bureau of Investigation and the lower bureaucracy is not brought under its direct control.
"Sonia Gandhi says the bill is strong. If it is so, let she come out and debate with us in front of media. Let people see it. Convince the people of the country that it is strong. We will explain how it is not strong," he told media persons in Ralegan Siddhi.

"What is right and wrong with the bill, let us debate in public," he said as government prepared to introduce the bill in Lok Sabha.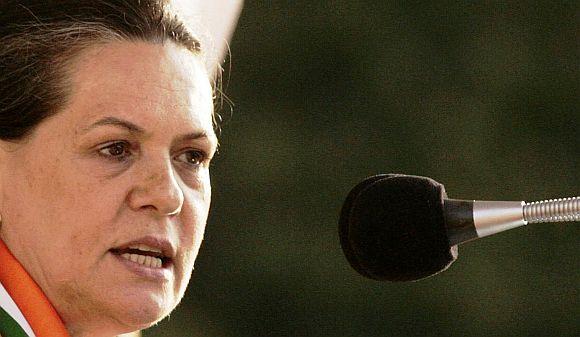 Hazare's remarks came as a response to Gandhi's speech at Congress Parliamentary Party meeting on Wednesday during which she said the proposed legislation was strong and she was ready for a fight for it.

Continuing his attack on the government, Hazare said he will go ahead with his three-day fast from December 27 and then 'jail bharo' agitation against the "weak" bill, which will not help the poor in their fight against corruption.
"I will be part of the group that will gherao the residences of Sonia Gandhi and Rahul Gandhi as part of our jail filling agitation," he said.
He said putting CBI out of Lokpal shows how the bill will be "useless".
"The biggest victims of corruption are the poor who have to pay bribes to get any work done. How will the common man live like this? Out demand is that lower bureaucracy be brought under Lokpal," he said.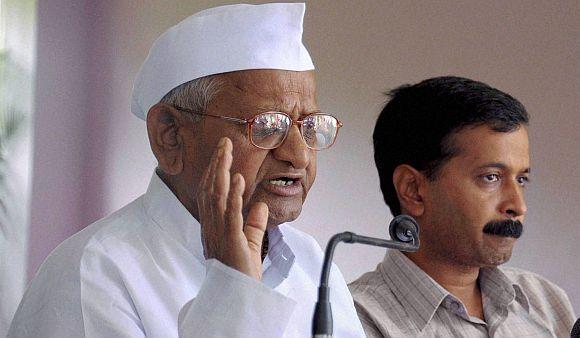 But, Hazare said the lower bureaucracy is being brought under Central Vigilance Commission which is under the control of government.
"How will the common man get justice? Lower bureaucracy and CBI should be under Lokpal. Only then the bill will be in right form," he said.
Criticising the Grievance Redressal Bill, Hazare said the government does not have the intent to help people fight corruption.
"If a citizen has a complaint regarding a passport, he will have to go to grievance redressal officer. If he is not satisfied, he can approach the senior officer. If he does not get justice then he has to go state level and central level commissions. For just a passport, why would anyone take these many rounds of government offices," he said.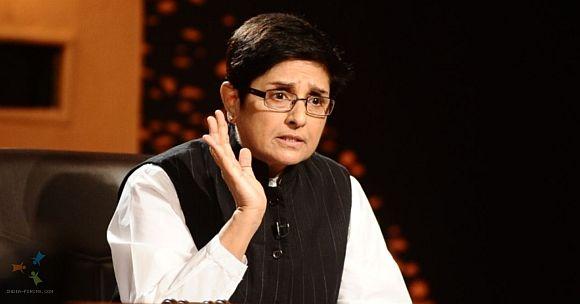 His close associate Kiran Bedi also stepped up attack on the UPA alleging it was not giving the control of CBI to the anti-corruption ombudsman as "skeletons of suspects" are lying buried in the agency's cupboards.
Team Anna has been very vocal about the proposal of the Lokpal not being given administrative control over CBI arguing that without an investigating arm, the ombdusman remains defunct.
"All skeletons of suspects are lying buried in CBI cupboards. Which is why government is keeping the key of administration with it and Lokpal away," Bedi tweeted.
"Generational change will not happen in our country till evidence in buried in files with CBI is exhumed and the corrupt brought to book....Politicians/Bureaucrats/Persons/who have skeletons in their cupboards will never let a strong Lokpal be passed," she said.
"Rationale of Lokpal is lost. It was for becoming an independent effective investigating agency not an enquiry Pal and weaken CBI," she added.