Click on the button
to share Sri Sri's divine knowledge topics.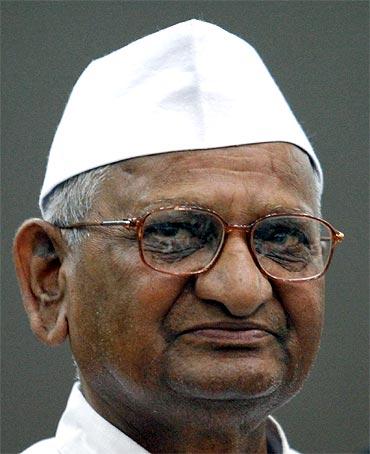 Slamming the new Lokpal Bill, Anna Hazare on Friday said the government should involve the people in lawmaking and invoked Rajiv Gandhi's name to tell the Congress-led government that he had written to all village heads before finalising the Panchayati Raj Bill.
Hazare questioned as to why the government was drafting the Lokpal Bill alone.
"Why is it so? Why does it not take the advice of the people? People are the masters and they have sent MPs to serve them. So they have to listen to the people. Late prime minister Rajiv Gandhi understood this. He wrote to sarpanches in all the 5.5 lakh villages in the country on the 73rd and 74th amendment. You cannot do it on your whims and fancies. Then what is the difference between autocracy and democracy," he told reporters.
'I will go to jail and fast'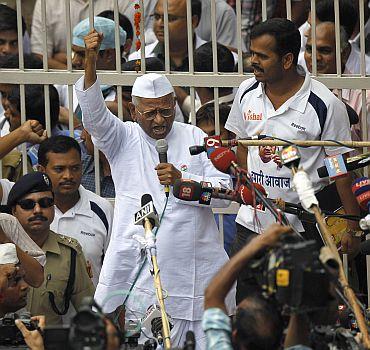 Hazare said the new Lokpal Bill was "very weak" and a "wrong one" which will not help in eradicating corruption.
Asked whether he read the bill on Thursday night, Hazare said the government should involve the people in the process of drafting the law.
Queried about his proposed fast from next Tuesday, he said if he does not get a venue, he will go to jail and fast.
'My mother says have faith in Lord Shiva'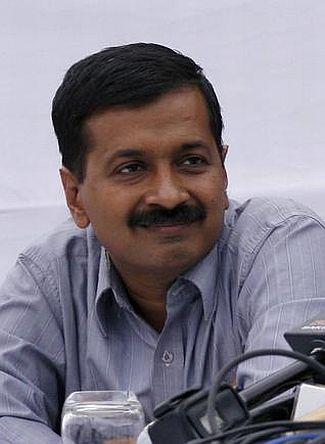 "They will keep creating hurdles. In August, they did not give me a venue till the last minute. I had to fast in jail. This time also, if they don't give me a venue, I will go to jail," he said.
Meanwhile, taking a dig at MPs, Team Anna member Arvind Kejriwal on Friday said he has little faith in Parliament after watching the debate over the Lokpal Bill in Lok Sabha.
"They say (MPs) 'have faith in Parliament'. My mother says 'have faith in Lord Shiva'. I now tend to agree more with my mother," Kejriwal tweeted.
'Is this Parliament really supreme?'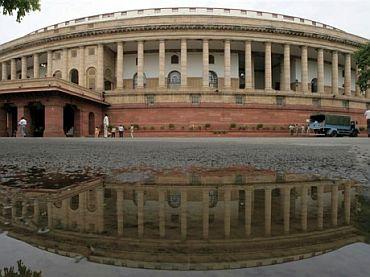 He said he watched the debate in Parliament on Thursday during the introduction of Lokpal "with great pain".
"Is this Parliamentary democracy? Can it ever deliver India out of poverty, corruption and illiteracy? Is this Parliament really supreme? Are we to treat Lalu (Prasad), Mulayam (Singh Yadav), (Kapil) Sibal, P Chidambaram, and A Raja supreme? Will they ever allow a strong anti-corruption law," he said.
His remarks came as MPs, including Rashtriya Janata Dal chief Lalu Prasad, attacked Team Anna and cautioned that the government should not move in haste to pass the Lokpal Bill.
Team Anna to start 'jail bharo' movement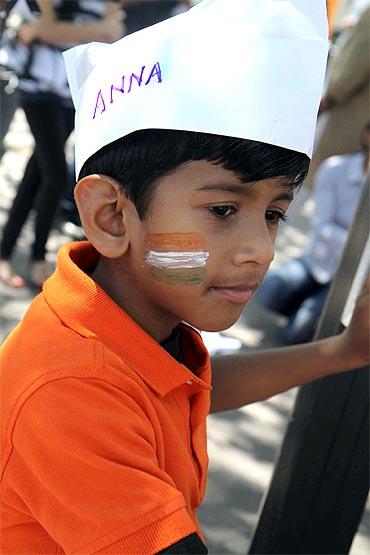 Team Anna has now launched an online campaign for their jail bharo agitation from December 30 against the government's Lokpal Bill wherein people can register themselves for the protest.
Besides online registration, people can also approach Team Anna through text messages and a missed call service.
Those planning to participate in the jail bharo agitation can either register through www.jailchalo.com or sent a text message to 575758 or give a missed call to 073031509500.
Till now, over 5,500 people have registered for the agitation online, with Maharashtra and Delhi topping the list.