Click on the button
to share Sri Sri's divine knowledge topics.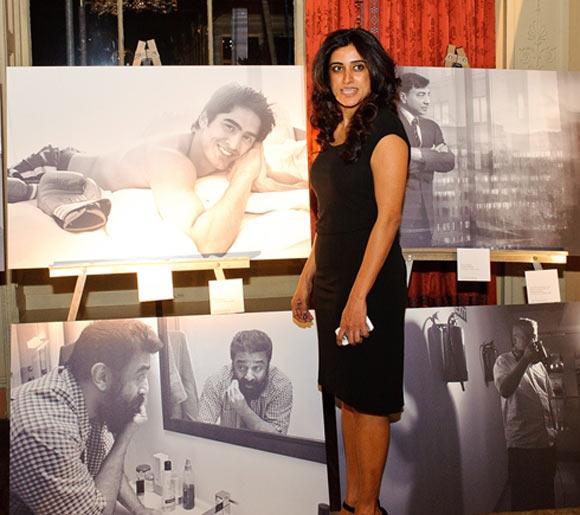 In the last three years, photographer Zakia Shakir has zigzagged across the world to train her camera on some of India's most famous men.
Her mission was to capture the intimate, unusual side of these extremely well-known personalities.
Shakir's efforts have translated into the book Men Who Inspire India, a collection of candid but evocative images of various public figures.
The illustrious list includes Mukesh Ambani, Lakshmi Mittal, Narayana Murthy, Dr Gururaj Deshpande, Ravi Shankar, AR Rahman; Sri Sri Ravi Shankar, Deepak Chopra, Aamir Khan, Akshay Kumar, Sachin Tendulkar, Mahesh Bhupathi, Leander Paes, Abhinav Bindra, Amartya Sen, Fareed Zakaria, Vikram Seth, Dr Prannoy Roy and Rajdeep Sardesai.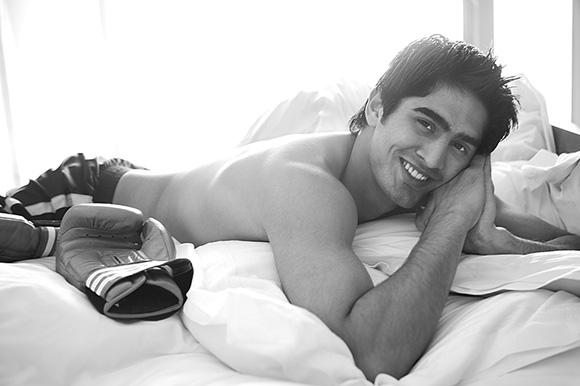 These men "inspired the world with their achievements and foresight," says Zakia.
Zakia, whose romance with the camera started when she was merely 12, has been a leading photographer for years. She has shot for many fashion and lifestyle magazines, advertising campaigns, editorials and features.
The idea for the book struck her while she was enrolled at the International Centre of Photography in New York in 2006, where she realised that "India had become a big story".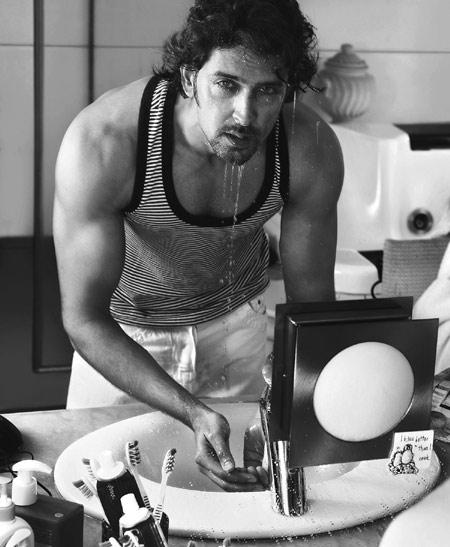 "I was asked about many facets of India's achievement by my friends and colleagues. I relished sharing anecdotes about India's culture, history, diversity, information technology and more with utmost zest. My friends were interested but for them, the India story was faceless," she says.
"None of the men who were household names for me and other Indians rang a bell with my interlocutors. Yet these men had shaped and inspired the new India. That is how the idea of the book was born, so I could share the achievements of these men with Indians and the rest of the world while paying tribute to them," says Zakia.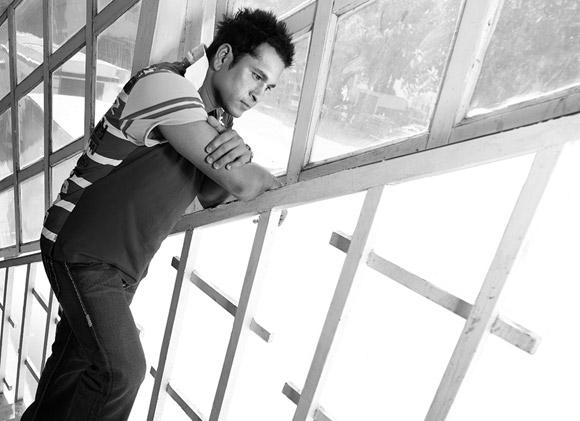 Zakia admits that in retrospect, pulling off such an extensive task was a "logistical nightmare".
"I kept being challenged everyday for three years. The men were scattered all over India, Europe and the United States".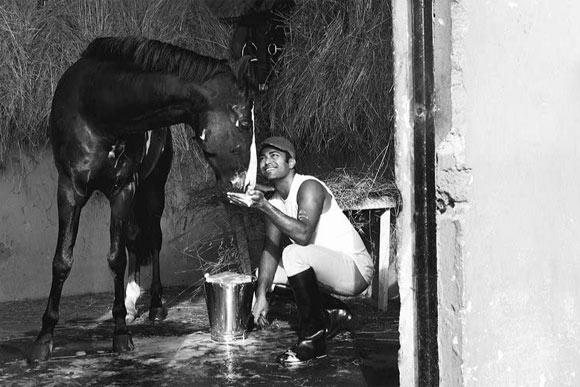 On whether it was difficult to get access to such famous and powerful people, she says, "After endless calls and emails, the responses began to reach a critical mass. Enough people had replied positively for me to start planning not one but several journeys around the world".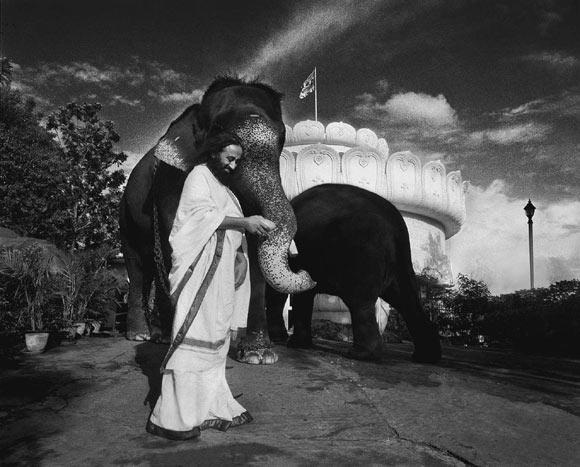 Zakia clarified that none of these men needed any kind of convincing to spare time for a photograph or be part of the book.
"They are all extremely busy people, but these men have the vision to see and believe in the project. You don't have to convince such people," she says.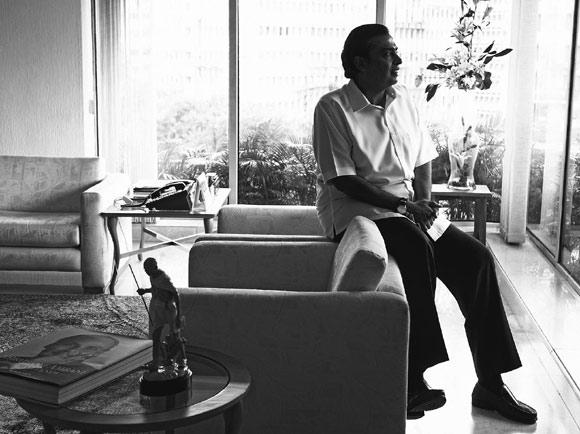 She refuses to identify her favourite photograph in the series, diplomatically stating, "I think each one is a favorite in its own way".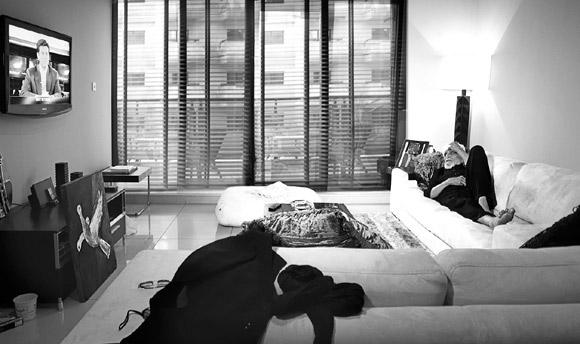 A shoot she has warm memories of is the one with the legendary painter, late MF Husain.
"I remember arriving at the home of Mr MF Husain in May 2008 in Dubai. Oblivious to the commotion around him, and not bothering to look up from his canvas, he waved his paintbrush around rather like a magic wand. By the time the equipment and lights were in position, his painting was finished. His picture with the cutting chai glass in hand captures his love for the enduring magic of his beloved city -- Mumbai," says Zakia.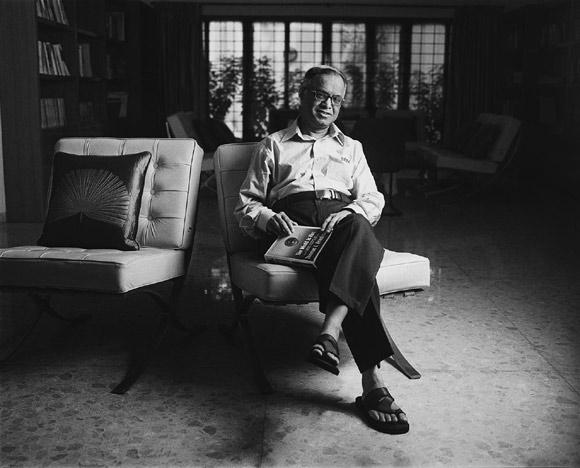 Zakia's book is not all about fame, celebrities and glamour.
Four initial copies of Men Who Inspire India travelled across the world -- like its creator -- to gather autographs from each personality photographed inside.
These books were auctioned off and the proceeds went to the Akshaya Patra Foundation.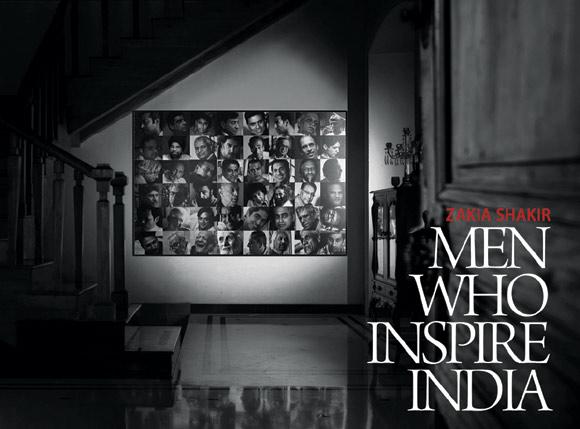 The charity, which provides unlimited mid-day meals in primary schools, is close to Zakia's heart.
"I am a mother, so I understand the importance of hunger and education. By giving mid-day meals to underprivileged children, Akshaya Patra is giving them an incentive to stay in school and complete their education," says Zakia, explaining why she chose that particular foundation.
Men Who Inspire India has been published by Om Books International
For more information, visit www.menwhoinspireindia.com AND www.zakiashakir.com