Click on the button
to share Sri Sri's divine knowledge topics.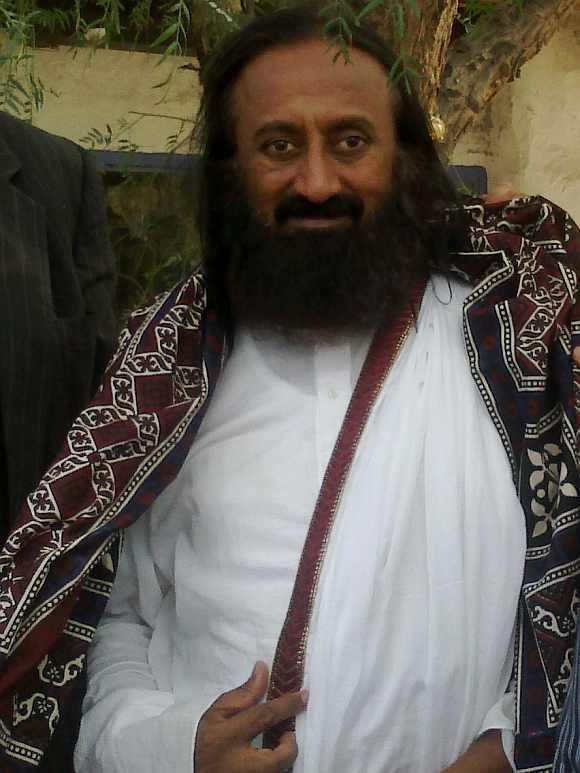 Spiritual guru Sri Sri Ravi Shankar on Tuesday offered to hold talks with the Taliban to usher in peace in the region, saying it would help foster understanding among people with divergent views.
"I am ready to go and talk to the Taliban. I want to talk to them, understand them and give them my opinion. So we can definitely make a difference. We should try it again and again even if we have to try it 100 times," Ravi Shankar said during an interaction with the public and media in Islamabad.
Responding to a question on what leaders could do to usher in peace in the region, the spiritual guru said, "Most of the trouble is created by rhetoric" and people should instead work for a future filled with hope.
"People find importance in creating such dangerous situations. They should stop and give more hope to people," he said.
Ravi Shankar, currently on a three-day private visit to Pakistan, inaugurated a centre for his Art of Living movement at Bani Gala on the outskirts of Islamabad.
He also met with a group of Muslim clerics and some political leaders.

'Decision-makers should be calm and collective'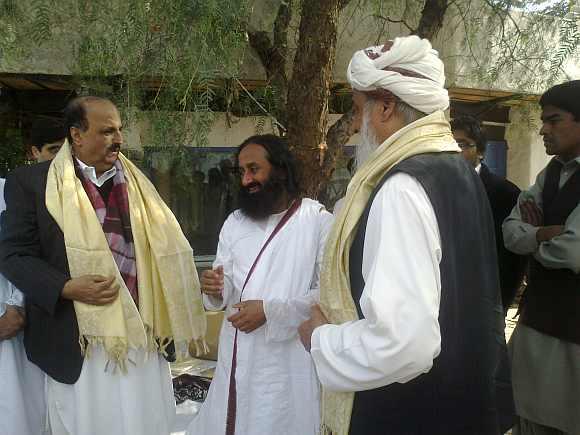 Answering questions from the media and the public, Ravi Shankar said decision-makers should be "calm and collective" while tackling serious issues.
Life becomes worth living, he said, when people are able to be of help to others.
"When decision-makers are in high tension or angry, they will project the same thing in their decisions. They should do some meditation and relax, especially when they have to make a serious decision that will impact a lot of people," he said.
He said he was happy to see the enthusiasm with which the Pakistani people had welcomed him.
'Government warned me from visiting Pakistan'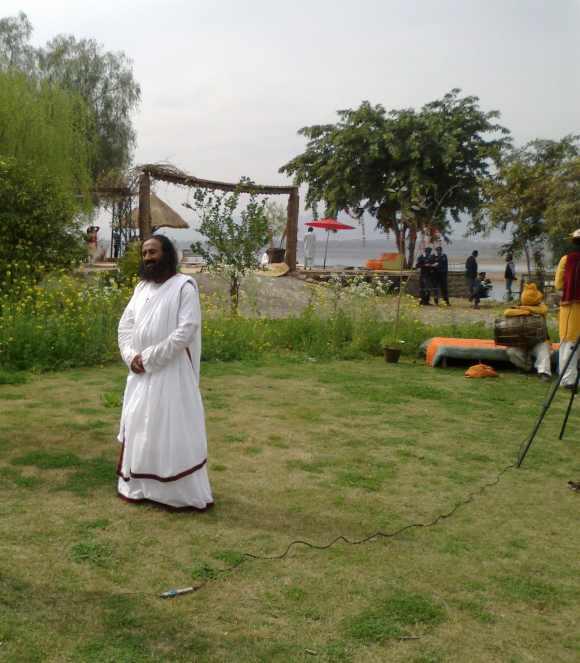 Highlighting the transformation in Pakistan, Ravi Shankar said, "On my last visit, I was surrounded by security personnel and holed up in the hotel. On this visit, I interacted more with people and met the youth at Forman Christian College (in Lahore)".
"It was amazing to see the enthusiasm, inquisitiveness and willingness to know," he said.
Though some "government people" in India had asked him not to visit Pakistan, he had decided to go ahead with his trip, he added.
Ravi Shankar identified corruption as one of the biggest problems confronting countries around the world, including Pakistan.
'Civil society should rise up and say no to corruption'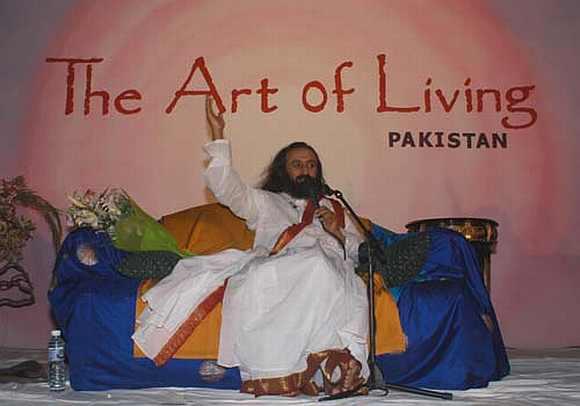 "The civil society should rise up and say no to corruption. Law and legislation alone won't solve the problem, it can happen only if there is spiritual transformation," he remarked.
He also called for inter-faith harmony and "allowing diversity to exist".
Pakistan could earn revenues by promoting and developing tourist sites like Taxila that could attract Buddhist and Hindu visitors, he said.